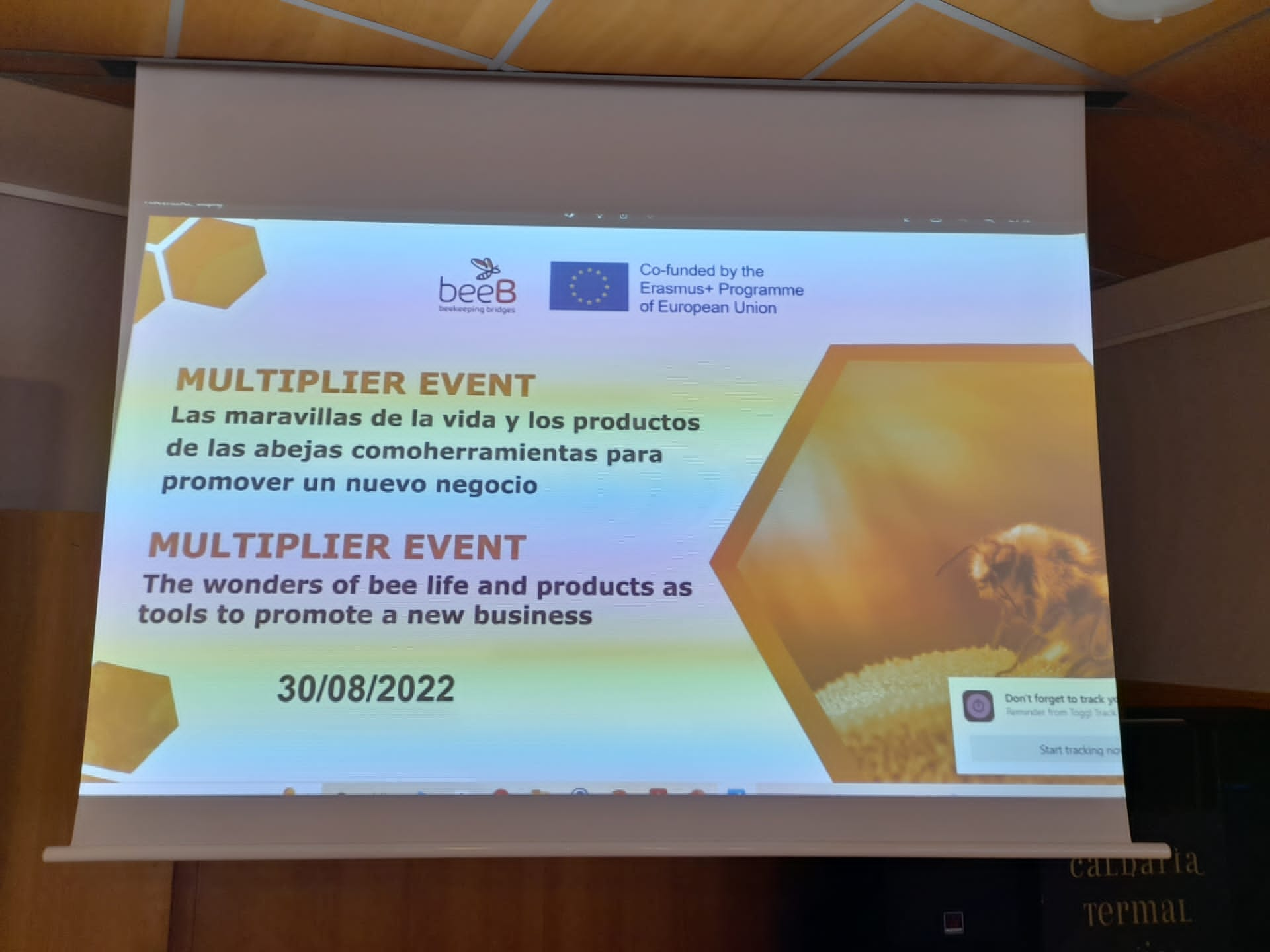 01 Sep

The Xurés honey, protagonist of the showcooking organised by EOSA

Last August, the Lobios spa hosted the II training meeting "The beeB project and the wonders of life and beekeeping products as tools to promote a new business for Galician beekeepers", organised by Estrategia y Organización S.A. (EOSA) as part of the partnership of the beeB project.

In this final forum, the attendees from Portugal, Norway, Estonia and Italy, were able to learn about the traditional beekeeping carried out by beekeepers in the area and later, ended with a masterclass "The gold of nature and honey", by the sommelier, Manuel Simôes, who allowed the participants to taste one of the honeys produced in the "Serra do Xurés".
After this, the participants went to participate in the showcooking, in which the chef Domingo González, designed and executed seven main dishes being the absolute protagonist the "Honey of Xurés".

The project partners visited the company "Meles J.S." where they were able to see in situ in the apiary, the different traps for velutinas that are used in Galicia.